Students from the Riverview High School Construction Academy tour the Windward at Lakewood Ranch Discovery Center while participating in a field trip hosted by Neal Communities.
LAKEWOOD RANCH, FL (Oct. 10, 2023) – Neal Communities, the area's largest private homebuilder, hosted a two-hour field trip and bus tour for 23 students from the Riverview High School Construction Academy on September 19. The students boarded a bus at the high school and were driven to Windward at Lakewood Ranch where their tour guide, Neal Communities Project Manager Travis Urbanick, and Katie Rhyne, Neal Communities community affairs coordinator, joined them. From there, the bus tour allowed the students to observe various construction sites with projects in progress, including land development, slab pouring, framing, electrical and plumbing rough-ins, siding, drywall, stucco completion and roofing, all with Urbanick providing commentary. They also toured completed homes and the Discovery Center, where Neal Communities Area Sales Manager MaryAnn Koops spoke with them."This is a great program for students who are interested in a career in the construction industry," said Urbanick. "The students were engaged, asked lots of questions and were able to experience a community and walk through the model homes. We hope to see these kids back in a few years for internships."Last year, Neal Communities donated $50,000 to the Construction Academy, the first program of its kind in Sarasota County. It incorporates a curriculum from the National Center of Construction Education and Research along with hands-on experiences for students. Upon completion of the four-year program, high school students graduate with industry-recognized credentials and gain access to local internships, apprenticeships and job opportunities.Charlene Neal, president of Charlene Neal PureStyle, a partner company of Neal Communities, organized the donation because of her desire to support a program that would have lasting positive effects on the students at Riverview High School, her alma mater.In addition to the financial contribution, Neal Communities offered to provide staff resources to assist with the program, including field trips such as this one, internships and apprenticeships.Riverview High School Construction Trades Instructor Alex Lichter of Sarasota County Schools said, "The trip was fantastic! Katie and Travis are both very knowledgeable about their respective careers. The students really liked the fact that they could actually see what was being talked about, and it helped them understand a lot more of what was being said to them."For more information about Neal Communities, visit www.NealCommunities.com.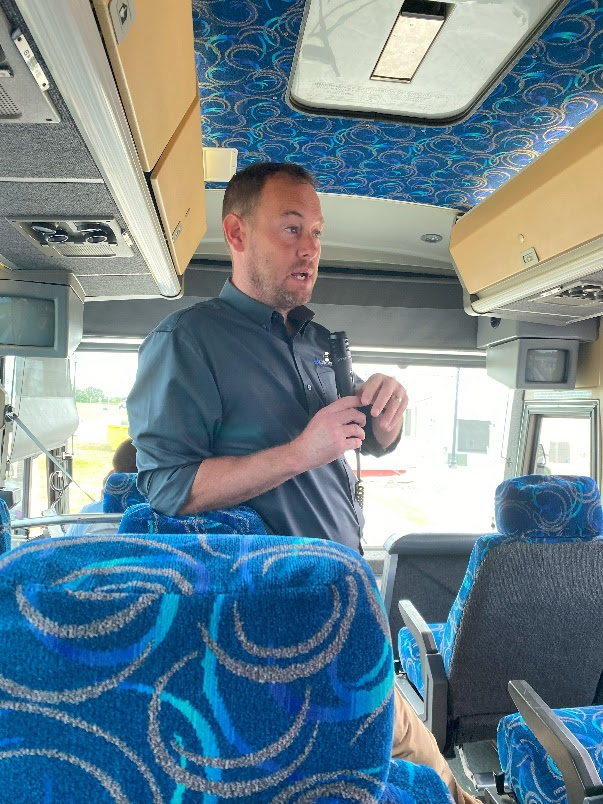 Travis Urbanik, Neal Communities project manager, speaks to students from the Riverview High School Construction Trades program during a field trip hosted by Neal Communities.
###About Neal Communities
Neal Communities, based in Lakewood Ranch, Florida, is Southwest Florida's largest and most established locally owned and operated private builder. During the company's 50-year history, it has built more than 20,000 new homes in more than 90 acclaimed communities from Tampa to Naples. The company consistently ranks among the nation's top 100 home builders and has earned numerous awards including the prestigious Builder of the Year from Professional Builder in 2015 and America's Best Builder in 2012 from BUILDER Magazine. With a core belief that "Where You Live Matters," Neal Communities has given more than $7.75 million to local charities throughout Southwest Florida and is committed to the communities where they live, work and build. Company sales in fiscal year 2022 were just over $600 million.Additional Neal Communities brands include Neal Signature Homes, SimplyDwell Homes, Charlene Neal PureStyle, Waterscapes Pools & Spas, Neal Communities Funding and Allegiant Title Professionals. For more information, visit NealCommunities.com.