Residents Encouraged to Participate in FY 2024 City Budget ProcessThe FY24 budget process has begun and citizens are encouraged to provide input into the budget. Public meetings and workshops are scheduled through September. Work sessions are tentatively scheduled for July 12, 18, 27, and August 3, all at 6:30 p.m. at City Hall. Two public hearings will be held, the first on Sept. 6 and the final adoption of the budget on Sept. 20, both at 6:30 p.m. at City Hall. To see the proposed FY24 budget, click here. To provide comments, go to Connect Tarpon Springs.
Potential Purchase of Vacant Land Moves ForwardThe Board of Commissioners at its June 13 meeting approved an agreement for sale/purchase of approximately 2 acres of undeveloped land on Roosevelt Road at the west end of the Sponge Docks. The potential purchase is subject to the outcome of a referendum on the November 7, 2023 ballot. Watch for more information in the coming months.
Tarpon Springs Aquarium Adds New AttractionThe popular Tarpon Springs Aquarium & Animal Sanctuary has added a petting zoo at its new location at 1722 N. Pinellas Ave. The petting zoo area is toddler friendly and offers food to feed the animals, including bunnies, goats, mini horses, and tortoises. The aquarium is a hands-on experience for visitors, who can feed sharks, rays, tarpon, turtles, and gators; hold snakes and gators, and more. The aquarium expanded to the new location two years ago.
Welcome New Business: Sweetwood BakerySweetwood Bakery, 22-24 Hibiscus St., is undergoing interior renovations and they are open on a limited basis offering select cookies and cakes by the slice. When fully open, Sweetwood will offer custom cakes, cheesecakes, pies, pastries, and cookies. Owners Zach and Mikaeli are creating a custom bakery and retail store filled with sweet treats for in-store or delivery. Check out their gallery and see their amazing cakes and pastries, and watch their Facebook page for opening dates and times.
Conworld's Emporium featured on Charley BelcherConworld's Emporium, 9 S Safford Ave., celebrated its one-year anniversary with a feature on Good Day Tampa Bay's Charley Belcher show. Owner Jessica Potts and her family opened the gaming store in 2022 and have grown the business from a pop culture and game emporium to adding escape rooms, workshops, gaming nights, summer camps, and so much more. Stop by for a fun time.
Tarpon Springs July Events and FestivalsEnjoy shows and performances with TarponArts, and enjoy these city festivals and events:Independence Day Fireworks, Sat., July 14th of July Picnic in the Park, Tuesday, July 4Sunset Beach Concert, Thursday, July 6First Friday, Friday, July 7Second Saturday Market, Saturday, July 8Sponge Docks Arts & Crafts Festival, July 8-9Playdate & Popsicles in the Park, Thursday, July 20Wine Walk, Saturday, July 22Visit ExploreTarponSprings.com for citywide events and tourism information.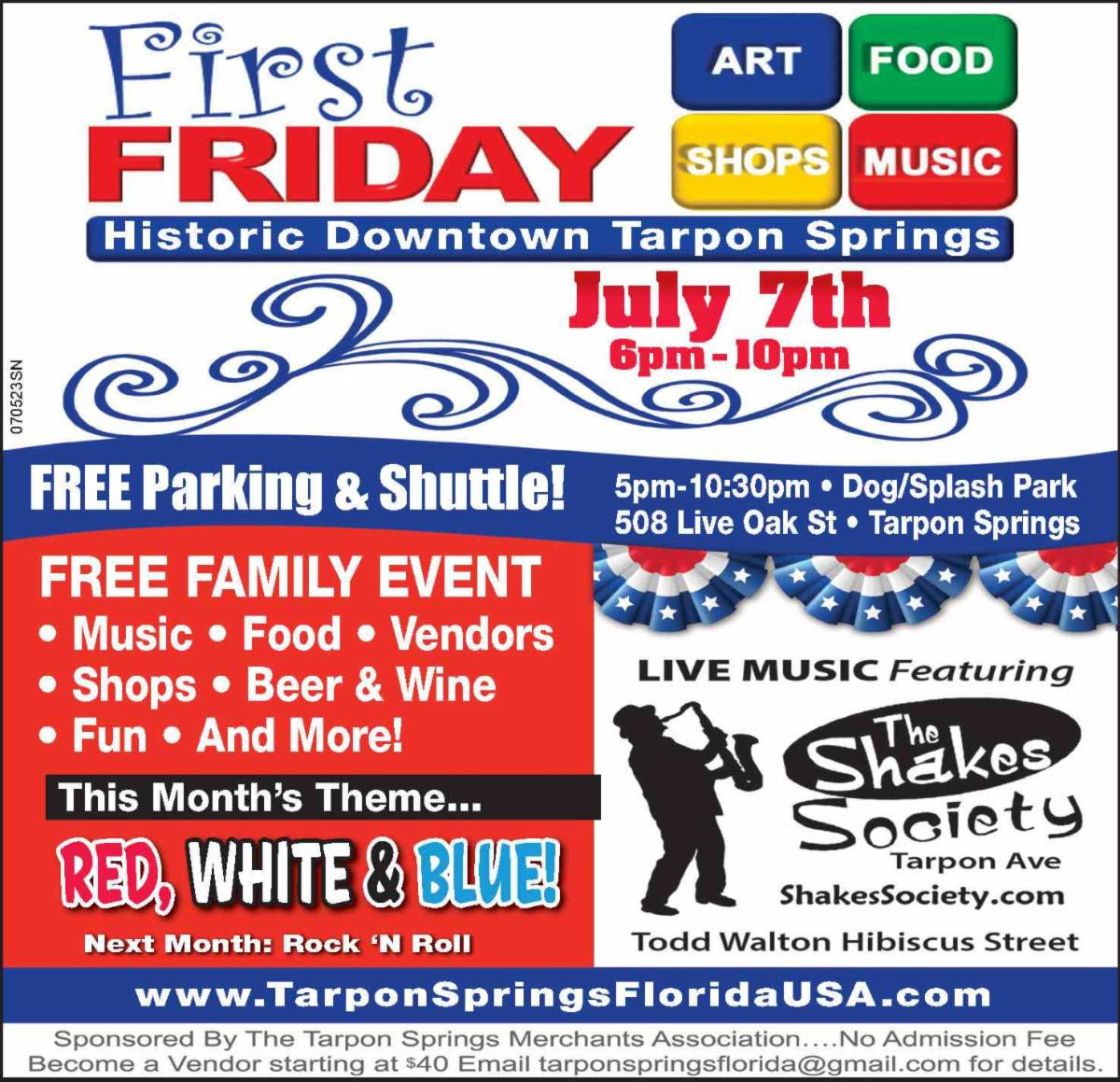 Please check out the City's website for more information and resources. For social media users, please "like" our Facebook and Linked In pages and check out our You Tube channel.Thank you for your interest in the City of Tarpon Springs. Tarpon Springs Economic Development: 727-938-371161 W. Tarpon Ave., Tarpon Springs, Florida 34689 t: 727.938.3711