ST. PETERSBURG SHINES
NEWSLETTER
Tampa-St. Pete Metro top ranking area for corporate relocations
The Tampa-St. Petersburg metropolitan area is advancing up the ranks of communities that attract the most corporate relocations and ranked 4th among the South Atlantic states on Site Selection magazine's list.  in 2017, the area totaled 49 new and expanded corporate facilities. The Tampa-St. Pete metro was the highest-ranking Florida metro in the South Atlantic, surpassing Miami ranking at 6th. 
Read more about Site Selection Magazine's Rankings
The metro area was also recognized this month in Forbes Full List of America's Fastest Growing Cities of 2018. These are metropolitan areas across the country experiencing the biggest overall surges, plus their growth rates and projections. St. Petersburg was ranked 23rd, ahead of Salt Lake City, Utah and Grand Rapids, Michigan.
Callyo Celebrates Office Expansion and Partnership with IAHTI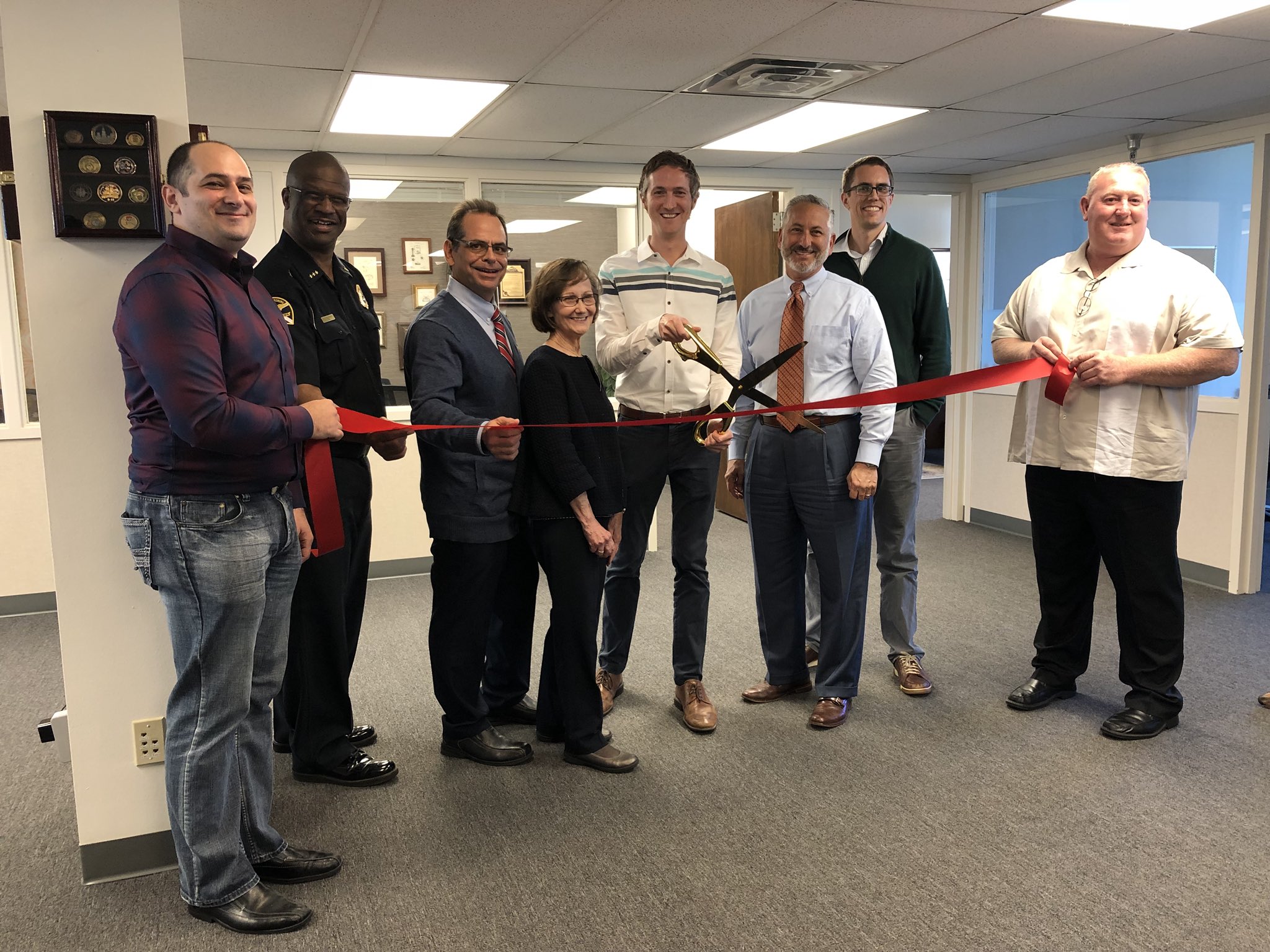 @StpeteEDC
Callyo, a mobile technology company for law enforcement based in St. Pete, has more than doubled their office size to keep up with major growth. Their mission: Advance mobile technology for law enforcement investigators to create a safer world for children.
Named one of GovTech's Top 100 companies in 2017 focused on and making a difference for state and local government, Callyo provides unique mobile technology for law enforcement investigators that specialize in catching human traffickers and child predators.
Callyo has gone from 2,300 sq. ft. of office space to a new space with 5,500 sq. ft. – affording ample room to accommodate the company's expanding training opportunities and hiring plans for 2018 and beyond. The company is also utilizing the City of St. Petersburg's
Grow Smarter Job Creation and Talent Attraction Program
to stay competitive and expand at a faster rate.
As part of their office expansion, Callyo launched an official partnership with the International Association of Human Trafficking Investigators (IAHTI). IAHTI will relocate its world headquarters inside Callyo's St. Pete office and utilize their training facilities to educate officers both in the U.S. and abroad on the detection and investigation of human trafficking. Read more…
SHINES Success Stories | The Greenhouse-Eckerd Experience in Entrepreneurship
For more than a decade, The Greenhouse has partnered with Eckerd College to support a uniquely modeled intern program. The Greenhouse-Eckerd Experience in Entrepreneurship serves as a valuable "add on" feature to further extend the robust level of business assistance services accessible to St. Petersburg entrepreneurs. The project volunteer program offers students "real world" business experience, while supporting entrepreneurs with project assistants. A student recently described her experience being placed with local business, Annie's Beauty supply:
"
During the fall semester of my sophomore year, I took a marketing class that required us to volunteer with a business or organization to help them with their marketing efforts. The St. Pete Greenhouse helped to partner me with Annie's Beauty Supply owned by Ms. Annie Tyrell.
" 
Read Isha's full experience…
Annie's Beauty Supply will soon be celebrating the success of their 5th Annual Store Anniversary and also their business expansion project, Annie's Beauty Salon. Congratulations to Annie Tyrell, Isha, and the Greenhouse staff for a wonderful success story! 
Visit the event page
For more information about the program:
Contact Tracey Smith at The Greenhouse, 727-893-7095. 
Business Owner/Manager Plastic Bag Policy Survey
Attention Business Owners/Managers – Please share your input in this 10-minute survey related to single-use plastic bag policies
Recently, citizens and businesses have shown significant interest in the City of St. Petersburg facilitating more robust ocean-friendly business practices, including a plastic bag ban, plastics reduction incentives or similar programs. The City is seeking input from local businesses in shaping potential programs which would help businesses reduce or eliminate plastic bags.
Second Chance Tiny Homes Construction Training Program
In 2017, the Pinellas Ex-Offender Re-entry Coalition won a 
$50,000 Big Idea Grant
, awarded by the 
Community Foundation of Tampa Bay
, for its Second Chance Tiny House Manufacturing Company, which trains people released from correctional institutions for construction jobs. Workforce training refocuses these individuals' time and efforts on pro-social activities, making them less likely to engage in riskier behaviors.
On Friday, March 16th, the first graduating class consisting of 12 students obtained OSHA 10, Forklift, Core Carpentry, and Carpentry 1 certifications. The class successfully completed 19 weeks of hands on experience working on numerous remodeling projects and building homes with Habitat for Humanity.  All graduates were immediately transitioned into jobs with the construction of tiny homes for homeless vets, employment with Habitat for Humanity, and other construction related projects. A graduate of the program shared his appreciation, "I now wake up with a purpose, with ambition. This program changed my life."
St. Pete Tiny Home Festival Presented by SPC
Speaking of Tiny Homes – 20+ "Tinies" are rolling into St. Pete next month, April 7th and  8th. Tiny houses are homes typically sized under 500 square feet, and sometimes as small as 100 square feet, and can be on wheels, for mobility, or built on foundation. Tiny Homes are becoming more and more popular throughout the nation, thanks to their reduced cost and reduced carbon footprint.
Read more…
Upcoming Events & Opportunities
TEC Garage CO.STARTERS Program Accepting Applications
9-week facilitator-led course, offered once a week for three hours.  The cohort based program equips aspiring entrepreneurs with the insights, relationships, and tools needed to turn ideas into action
Applications due March 21, 2018
Thursday, March 22, 2018
USFSP Kate Tiedemann College of Business Auditorium, 263 13th Avenue South
Featuring the documentary "Dispatches from the Gulf 2" – Following the event, the Marine Exploration Center is hosting a reception with a moderated panel of local researchers and the film's producers, writers and directors.
Saturday, March 24, 2018
Sundial Muvico Theater, 151 2nd Ave N, St. Petersburg
One Million Cups
March 21, 9- 10am
Business Startup Basics
March 22, 6 – 8pm
Steps to Starting a Cooperative
March 27, 6 – 8pm
Special note: 
The Greenhouse hosts 1 Million Cups every Wednesday, 9:00 am to 10:00 am.,  for local entrepreneurs to meet and present their startups to the thriving peer network of founders in St. Petersburg. If you miss any presentations, check them out online by visiting the